Since 1970, our company has been manufacturing frames with a completely in-house production cycle.
Accordingly, we take raw timber, form the mouldings (we have more than 500 of our own models) then finish and assemble them to obtain the end product.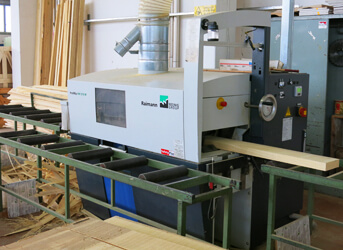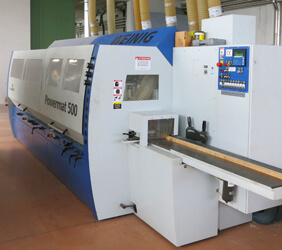 For that reason, our company is equipped with modern, state-of-the art manufacturing machinery, some of which is automated.
We have a workforce of about 20 people and a production capacity of 3500 frames a day. In recent years, our sales turnover has shown consistently positive results in line with our targets, showing satisfactory growth in the mass retailing area. Auchan, Sma, Leroy Merlin, Brico, Metro, Gigante stock our products in Italy, and in France they can be found in Auchan, Pickwic and Alinea.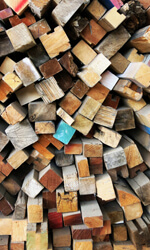 30% of our sales turnover comes from our "clip" frames, and the rest is broken down as follows: classic frames (22-23%), modern frames (24-25%) and the remaining 23% from framed prints and paintings. One of the current designer trends that we have picked up on is mixing and matching wood and metal in the mouldings for frames and photo frames.
We have been
FSC®
certified since 2009. To check our registration, click
[ HERE ]